If you would like to mail in your Tithes & Offerings.
One Body In Christ Christian Church
702-745-2348
*Verified Cash App account required to give more than $250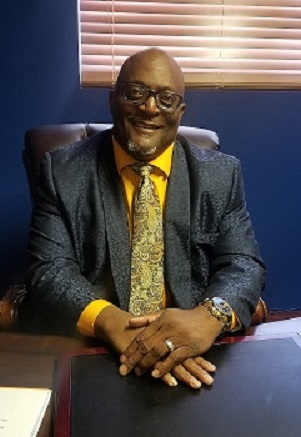 Pastor Burse preached his first dynamic sermon at 16 years of age. He embraced the Word of God with a burning desire to be used as a mighty instrument fashioned in the hand of The Lord. He became a licensed Minister in 1983 at Evergreen Missionary Baptist Church in Las Vegas, under the leadership of Reverend Nathaniel Whitney.
Pastor Burse completed the requirements for ordination as a minister of The Gospel of Jesus Church and was ordained by Reverend John Henry Jr. at New Light Baptist Church in 1992. Pastor Burse was chosen to shepherd the One Body In Christ Christian Church family in 1998 at the age of 31. He also serves as the Chaplain at the Florence McClure Women's Center.
He is married to First Lady Eulonda Burse and the father of five remarkable children.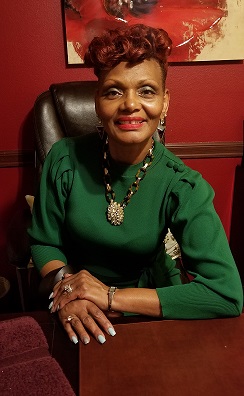 Lady Burse is the Leading Lady of One Body in Christ Christian Church.
She is a licensed minister at One Body where her exemplary walk is an example to all women. She embodies a sweet spirit when teaching and preaching the Word of GOD.
Lady Burse is the co-founder of One Body's 4W's (Well* Watered*Word*Woman) Women's Ministry Group. She has a unique voice that connects with real life needs with both spiritual and practical application.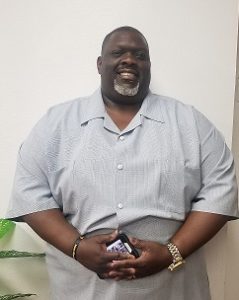 Associate Pastor Jermond Manor
Pastor Manor accepted Christ and was baptized at Greater New Jerusalem under the Devine Leadership of Bishop James Rogers. He later joined Zion Cathedral under the Devine Leadership of Reverend Doctor Johnny J Youngblood. He became Armor Bearer and Director of Security.
While serving in this ministry, listening to GOD, Pastor Manor accepted his call to minister, serving at Zion Cathedral until 2013.
He then united with One Body In Christ Christian Church, under the Divine leadership of Pastor Don G. Burse. Serving on the Ministerial Staff, Director of Security, and a member of the Executive Board.
He is currently serving as Associate Pastor.
Pastor Jermond Manor is a life long resident of Las Vegas. He is married to Yulander Manor, father of four, and grandfather to seven.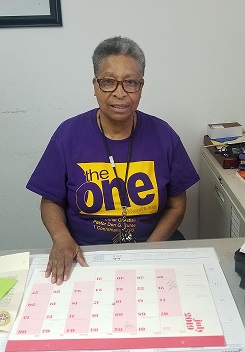 Church Administrator Daisy Lewis
Amongst all of her Admin Duties, Sister Daisy, as she is known around One Body, is a wealth of information on ALL matters concerning One Body In Christ Christian Church
Church is not a building. We extend God's love to our community and online through all our social media channels. View our new worship videos, teaching and more. Connect and interact in discussion groups.
If you need help with transportation let us know and we'll pick you up!
SERVICE TIMES
CONTACT INFO
ADDRESS